Introduction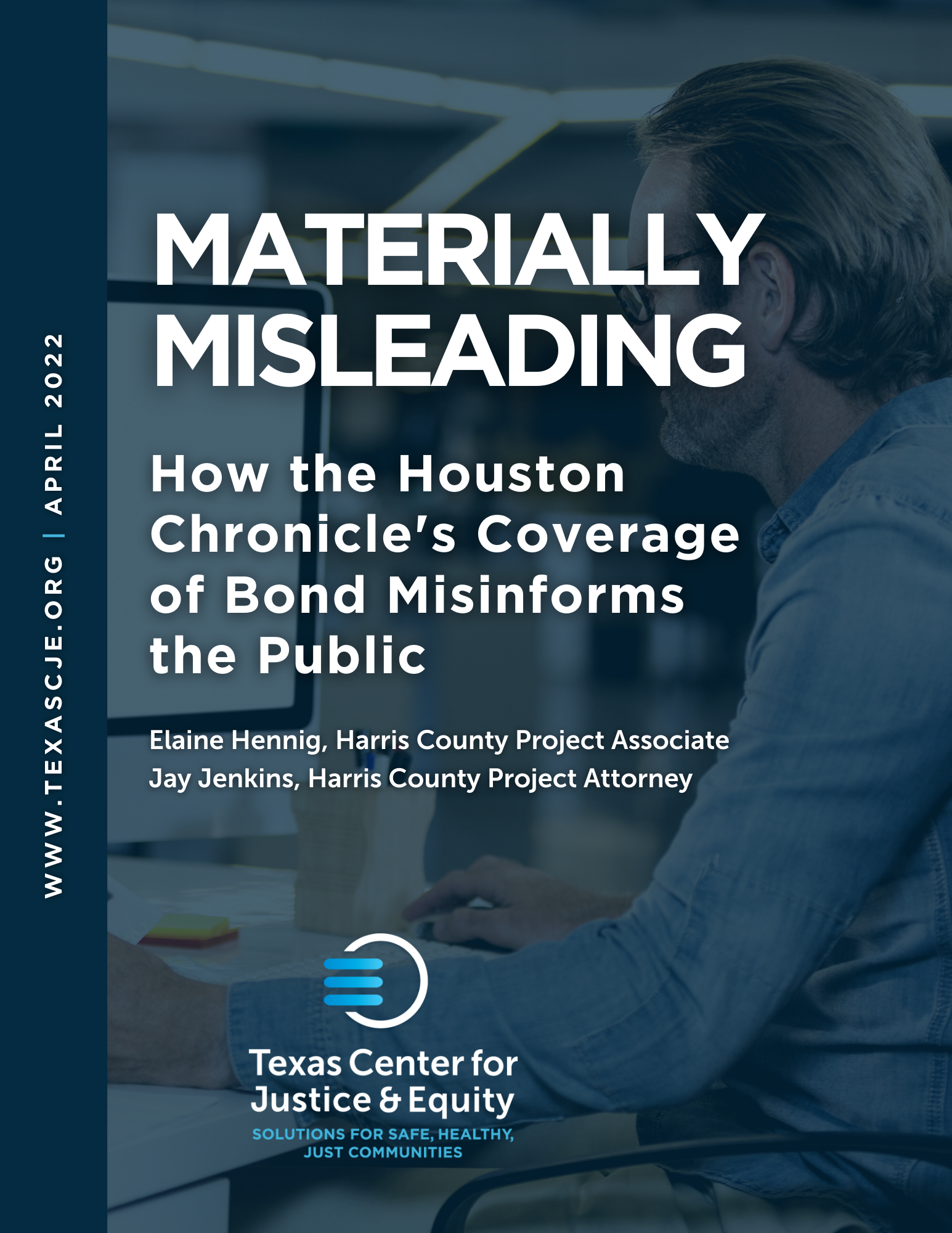 In April 2022, TCJE released Part II of our report series on media bias in Harris County. It analyzed 499 news articles run by the Houston Chronicle between January 2015 and December 2021. We found that while the Chronicle provided balanced and informative coverage of bond reform, the newspaper sacrificed its impartiality by disseminating negative coverage of legally innocent defendants who were rearrested while released on bond.
You can read the full text of "Materially Misleading" in PDF form here, as well as online here.
For the full series of reports on media bias in Harris County, visit our series page here.